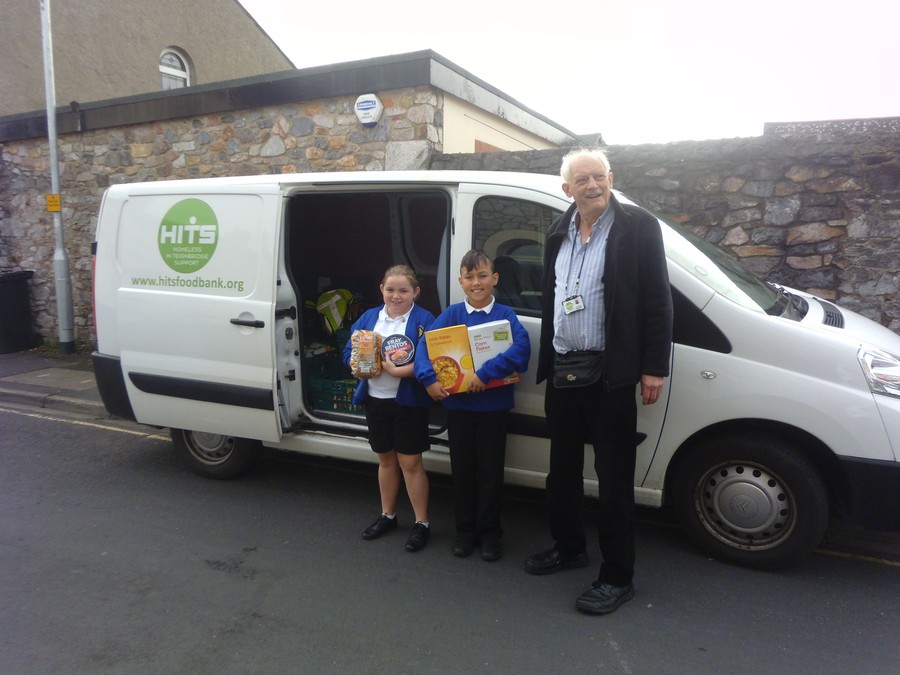 A huge thank you to everyone for the Harvest donations for our local charity HITS. We had a huge amount of goods donated which will really make a difference to the people in the community who need support.
Spring Term 2016
The eggcellent, eggciting annual creative egg competition!
Thank you all for sending in your egg creations today! They are fantastic! We asked Mrs Palmer, our maths lead across the LAP (who was working with us today) to judge them for us! We'll announce the winners at our Easter Service tomorrow (Thursday 24th March) at St Paul's Church at 1.45 pm!
Cadbury World - Tower and Templar Class
This month, year 5 and 6 went to Cadbury World! This was an extremely exciting opportunity, which linked with our topics of Robotics and The Mayans. We had an early start to get to the factory, the children were very excited and kept themselves busy on the journey there. Once we arrived, we had a tour of the factory and saw all the machinery that was used to make, pack and transport the chocolate. As we walked through the factory, the smell of chocolate was heavenly and it made us all very hungry! After lunch, we had an interesting talk about the Mayans. We got to smell some of the coco beans and we found out lots of interesting facts. For example, the Mayan temples had 365 steps, which is the same amount of days in our calendar, also we learnt that on the shortest and longest day of the year, a shadow of their God (the Feathered Serpent) can be seen down the side of their temples. After our educational talk, we travelled home. We had such an exciting day – we couldn't wait to share it with our parents!
Tower Class, Taster Day at Torquay Grammar Schools
The boys had an exciting day that included learning to speak in Spanish and in Chinese. In Biology, they were introduced to a microscope and we were shown how to use it. There was also an extraordinary opportunity to see a lung up close by looking at a sample, through a microscope. Some were encouraged to zoom into one of their hairs in order to see the things that cannot be seen without the amazing microscope. After that, they made a cell by using jelly and some old sweets. We had to carefully think about the different features of a cell. In addition to amazing things, ICT was another enjoyable lesson that involved creating inputs and outputs in order to make devices work. The children also got a glimpse of a 3D printer!
The girls had a fun filled morning participating in a variety of sports including benchball, circuit training and trampolining, organised by the Play Leaders at Girls Grammar. They enjoyed a tour of the school and were fascinated by the size of the library, where they found their favourite authors. In science, the girls experimented with illusion and mind tricking games and looked at their own DNA samples under the microscope.
Thank you to all those who dressed up as a Superhero for the Children in Need. Together, we raised over £100. Congratulations.
Well Done to Ryan who correctly guessed the hidden ingredient in today's cake. It was..........PARSNIP!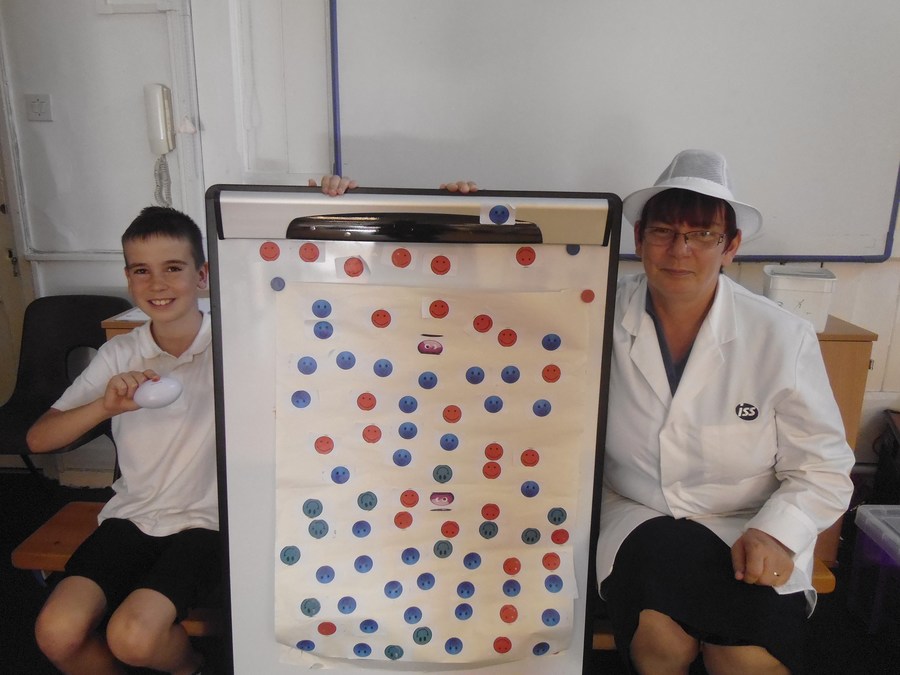 Youth Play Leaders
The Youth Play Leaders enjoyed meeting with 12 other schools at Stover this week. The children have made their own action plans to develop play opportunities on the school playground. They will be working with Mr Hudson to develop the plan.
Harvest Festival
Thank you to those who made fabulous animals from various fruit and vegetables. The quality of the entries this year was superb. The donations which have been received for the Teignbridge Foodbank has been gratefully received.